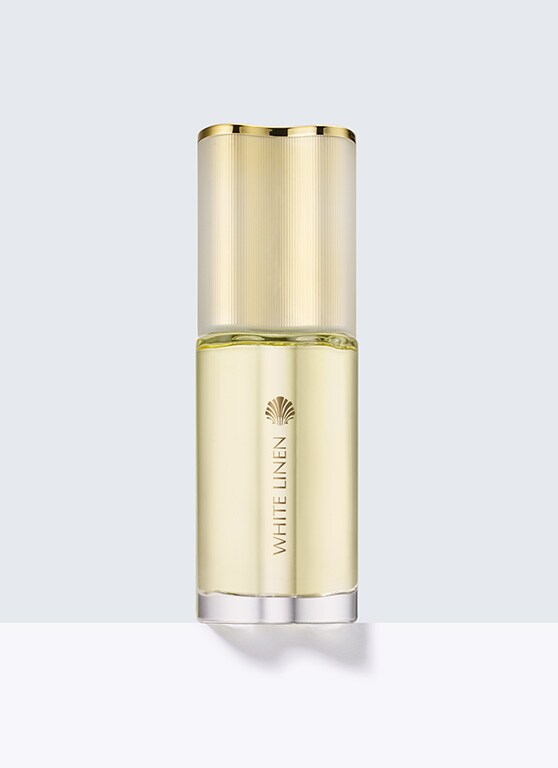 Free Standard Shipping & Returns
Product Details
The crisp, refreshing fragrance to live in all year long.
White Linen captures the very essence of a perfect day: early Spring breezes tinged with the fragrance of fresh flowers and endless blue sky.
It evokes the crispness of clean sheets, the coolness of white flowers and fresh greenery. Bulgarian Rose, Violet and Orris blossoms lend a kind of natural elegance that transcends the seasons.
The Inspiration
"The more complex and pressured a women's life becomes, the more she prizes simplicity and ease. White Linen is that calming element that can lift spirits and make a woman feel cool and calm."
—Estée Lauder, Founder
The name White Linen came about because Mrs. Lauder envisioned the woman who would wear it as fresh, crisp and clean.
Ingredients
FEELING
Cool, Clean, Crisp
Fragrance Type
Floral/Fresh
NOTES
TOP NOTES
Bulgarian Rose
Jasmine
Muguet
MIDDLE NOTESBASE NOTES