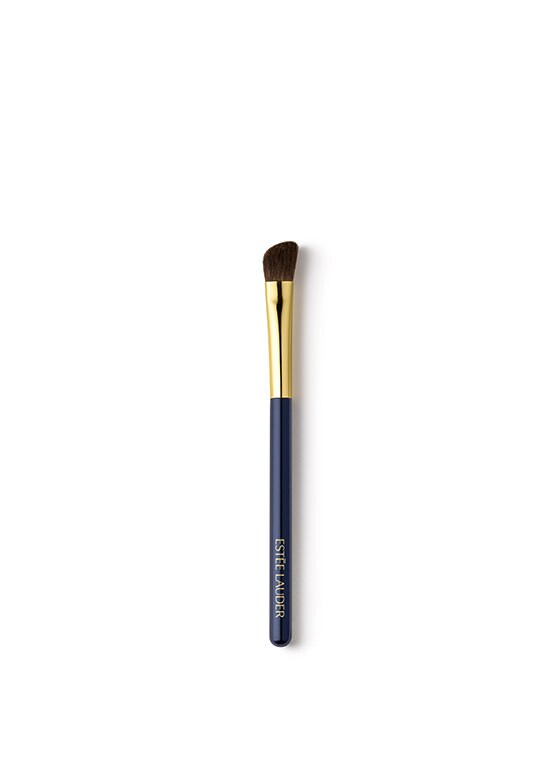 Contour Shadow Brush
BENEFITS
Tapered, angled brush. For base color, definition.
Product Details
Free Standard Shipping & Returns
Product Details
This tapered, angled brush sweeps on powder eyeshadow for all-over base application plus definition on the outer lid and crease.
Designed with direction from top makeup artists around the globe. Manufactured and precision-trimmed with meticulous care. Wooden handles are short and lightweight, allowing for even, effortless application.
Caring for your brushes
We recommend you clean your brush once a week. Dampen it, then apply Estée Lauder Makeup Brush Cleanser to brush hair. Use your fingers to work into a lather. (In a pinch you can use baby shampoo or a mild cleanser.)
Rinse well, then blot excess water with a paper towel and reshape the brush.
Lay brush flat to dry. Place at edge of table or counter with bristles pointing out to air-dry completely. Avoid drying upright, which can cause bristles to spread and handles to crack.
BENEFITS
Tapered, angled brush. For base color, definition.