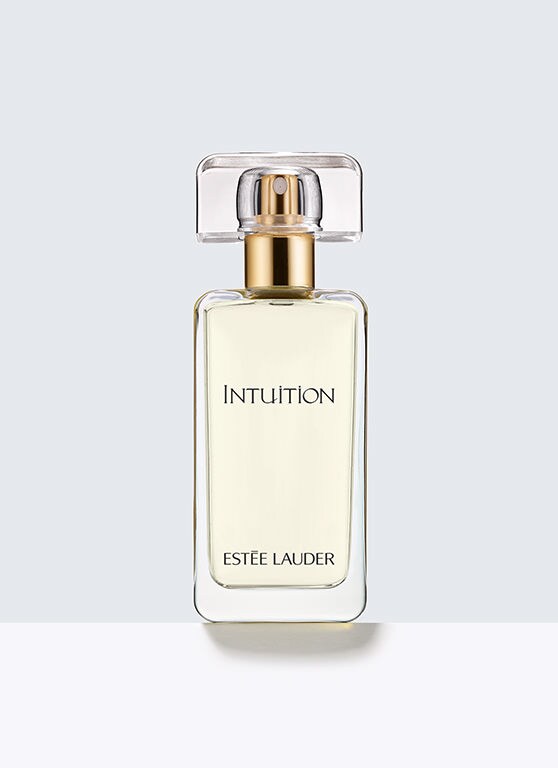 Free Standard Shipping & Returns
Product Details
The essence of a woman.
A luminous, sensuous fragrance, Intuition is a modern interpretation of classic Oriental richness.
From the precious heart of rich, golden Amber, the fragrance unfolds on your skin with warmth, femininity and sensuality.
Top Notes:
Bergamot, Mandarin, Fresh Green Garden Notes
Middle Notes:
Rose Double Delight, Gardenia Petals, Freesia
Base Notes:
Amber, Warm-Skin Accord, Precious Woods
The Inspiration
Intuition was created by Evelyn Lauder to reflect the guiding inner voice that is inherent in every woman. It's the very essence of a woman.
"Intuition is the fragrance embodiment of the emotional elements of this new age and the woman who defines them. She is a woman who listens to her inner voice and pushes forward by following the path intuition takes her," said Evelyn Lauder.
Ingredients
FEELING
Luminous, Warm, Sensual
New Design, Same Scent
An exquisitely redesigned bottle pays modern tribute to the fragrance you've always loved.
Fragrance Type
Luminous Oriental