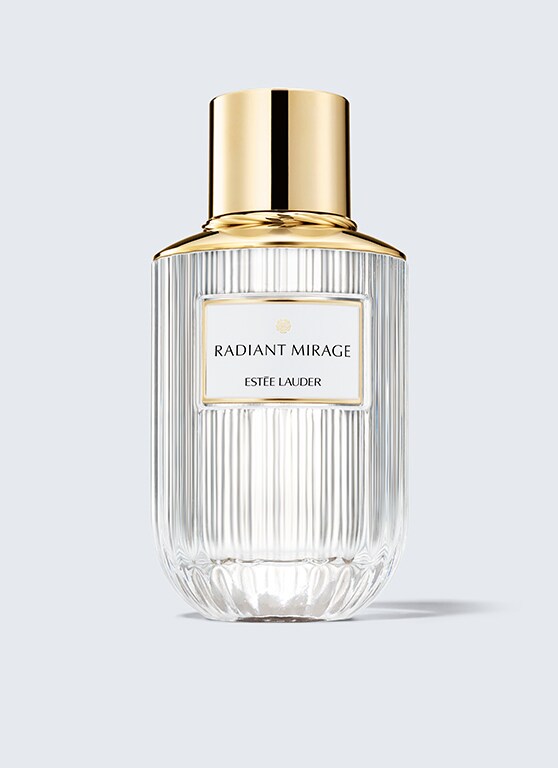 Radiant Mirage
Eau de Parfum Spray
FEELING
Optimistic, Positive
Product Details
Free Standard Shipping & Returns
Product Details
Envision a timeless road taking you into a new realm of the senses. The more you try to describe it, the more it escapes definition. Creating a mirage, ever present, yet always an adventure just beyond reach.
This fragrance has an optimistic, positive feeling.
THE FRAGRANCE FAMILY
Radiant Mirage is a White Floral Woody fragrance. A unique contrast of exquisite textures and treasures, to add to our Floral fragrance family.
THE SCENT STORY
At its heart, the scent of Jasmine Sambac from China, whose dainty white flower belies its intoxicating aroma. It is surrounded by the warm contrasts of Australian Sandalwood and Indonesian Patchouli. A scent as optimistic and exciting as setting out on a new adventure.
THE SYMBOLISM
Unlocking another layer of wonder, the design features a stylized jasmin sambac blossom, symbolizing beauty and grace.
How to Use
Take your mind and your senses on an enchanted journey by spraying onto pulse points, or anywhere you like to wear your fragrance.
Ingredients
FEELING
Optimistic, Positive
NOTES
• Jasmine Sambac• Sandalwood• Patchouli